Solares Exterior Waterproof IP55 Villa Pillar Lamp Column RGB Solar LED Light Outdoor Garden Decoration Luz Luminaire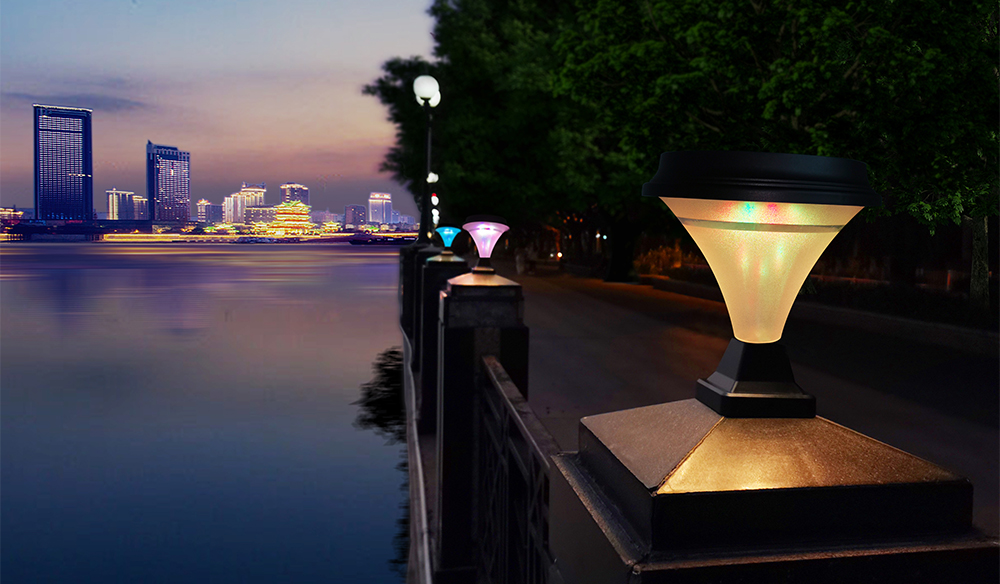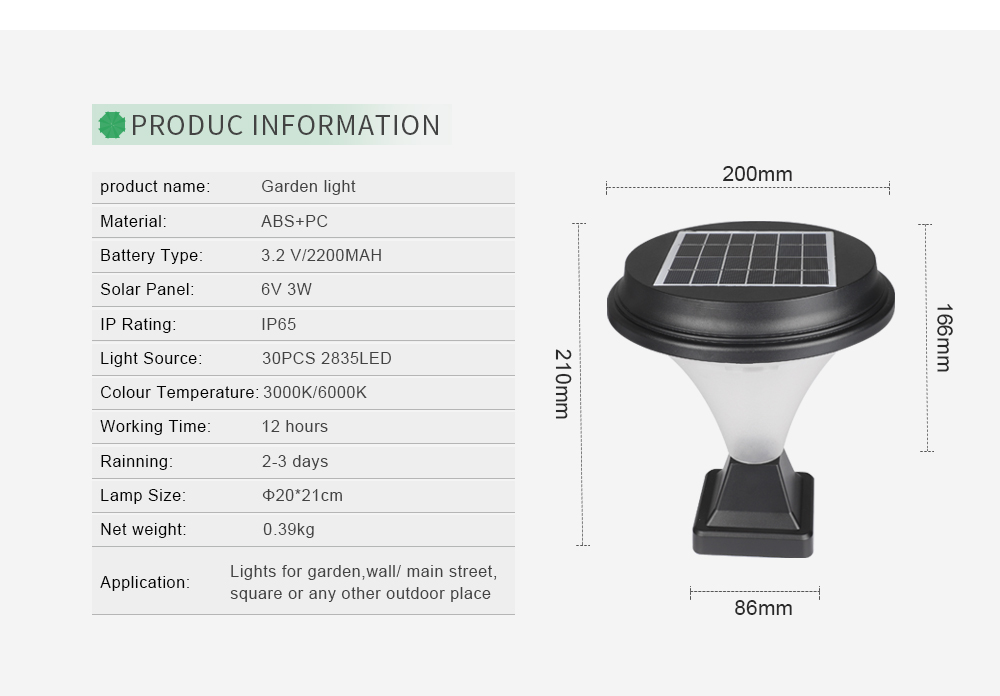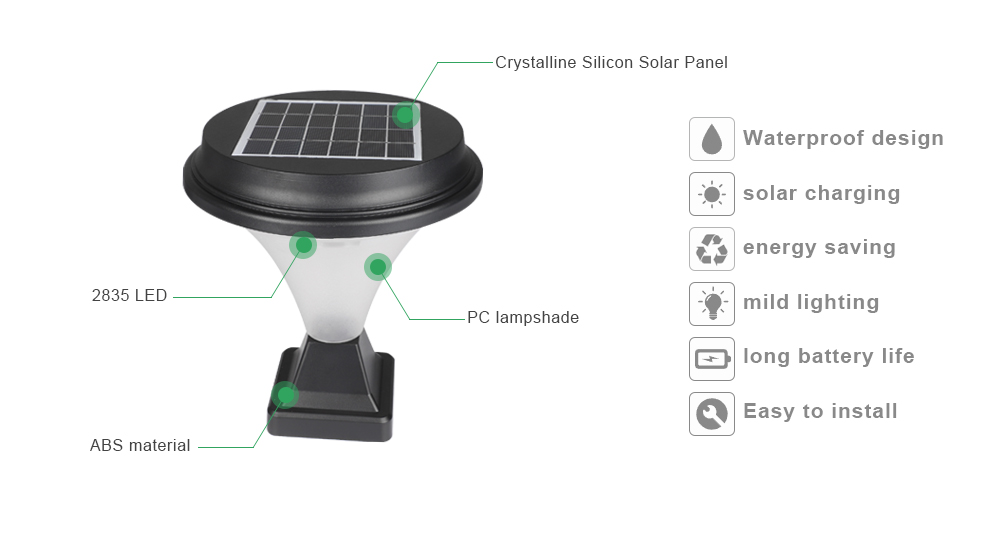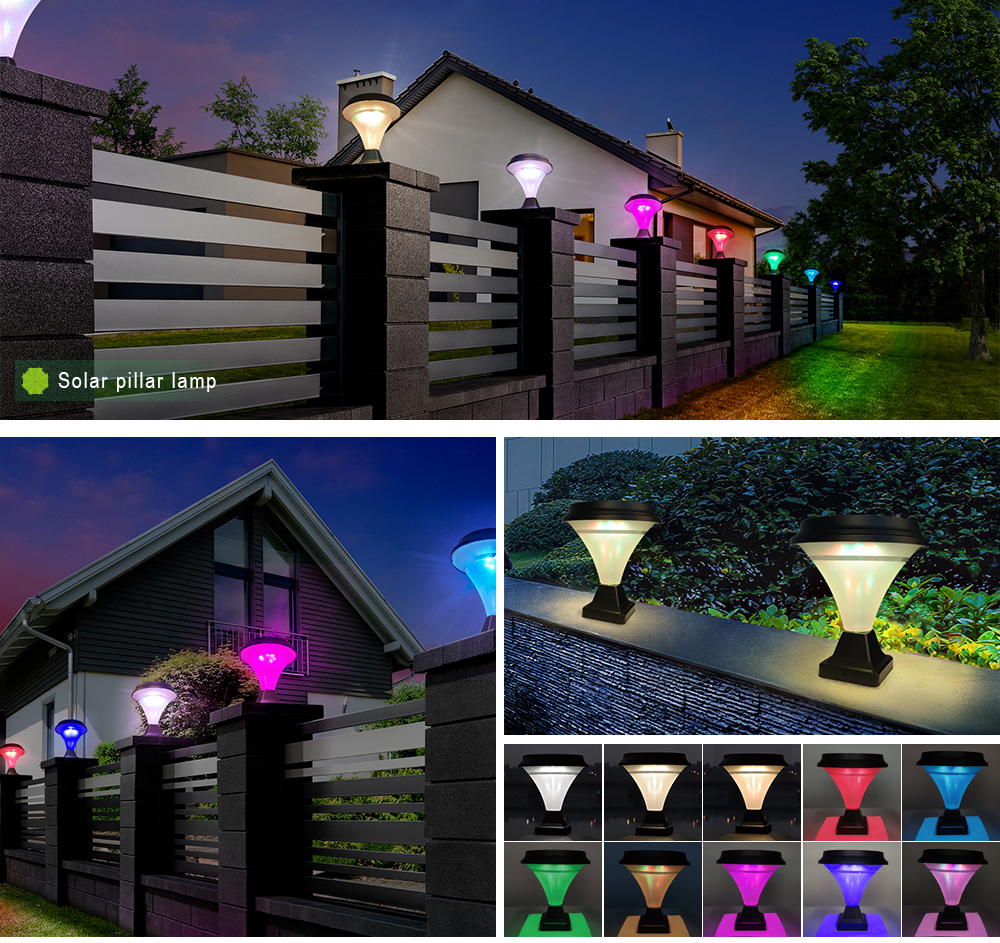 【Fast charging】: Solar panel charging depends on the duration of light and weather conditions. The stronger the sunlight, the shorter the charging time. On cloudy or rainy days, battery efficiency decreases, resulting in shorter lighting times. Be careful not to install it in an environment with strong light and infrared rays, otherwise it will affect the normal use of the lamp.
【Wide range of applications】----Outdoor solar lighting, suitable for gardens, villa, lawn, yards, etc., no need to worry about outdoor damage.