Christmas is a special season to spend time with family and friends. And one of the best ways to get into the holiday spirit is to hang outdoor lights.

Christmas lights will make your home look more festive and inviting. Besides, it can be a fun activity to do with your family and it will help spread holiday cheer to your neighbors and guests.

Hanging festive outdoor lights will show your holiday spirit without spending a lot of money. But, how do you actually attach Christmas lights to your house?

In this quick guide, our lighting specialist, Anita, will explain all you need to hang up your outdoor Christmas lights. We will also give you some quick tips on how you can attach your festive lights to windows, rooflines, fences, and outside walls. So, let's get started!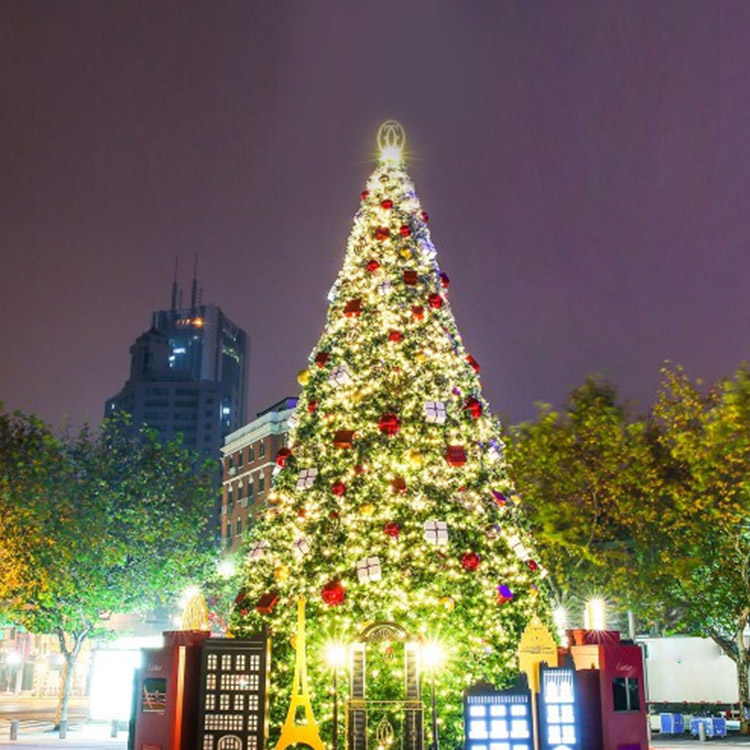 Choose your Outdoor Christmas Lights
According to our lighting expert, you must pick the most appropriate outside lights for your house. She says:

"When it's the time to set up a Christmas light display, many people string up whatever they can find". Adams reiterates: "But if you want your home to have a cohesive look, it's important to choose lights that match your home's style."

There are a few things to keep in mind when selecting your lights. First, consider the color scheme of your home. If you have a lot of neutral tones, you might want to go with white lights. If your home has bold colors, multicolor lights would be a better choice.

Next, think about the size and scale of your light display. If you have a small yard, you'll want to choose smaller lights so as not to overwhelm the space. If you have a large yard or house, you should use bigger, more impactful lights.

Finally, don't forget about the function! You need to consider the power of the lights you need to use. If you have an outdoor outlet, you can use plug-in lights as they are the most reliable. They're also often the brightest type of garden lights.

But, if you want an option that is easy to install and doesn't need electricity, you can go with either battery lights or solar-powered lights.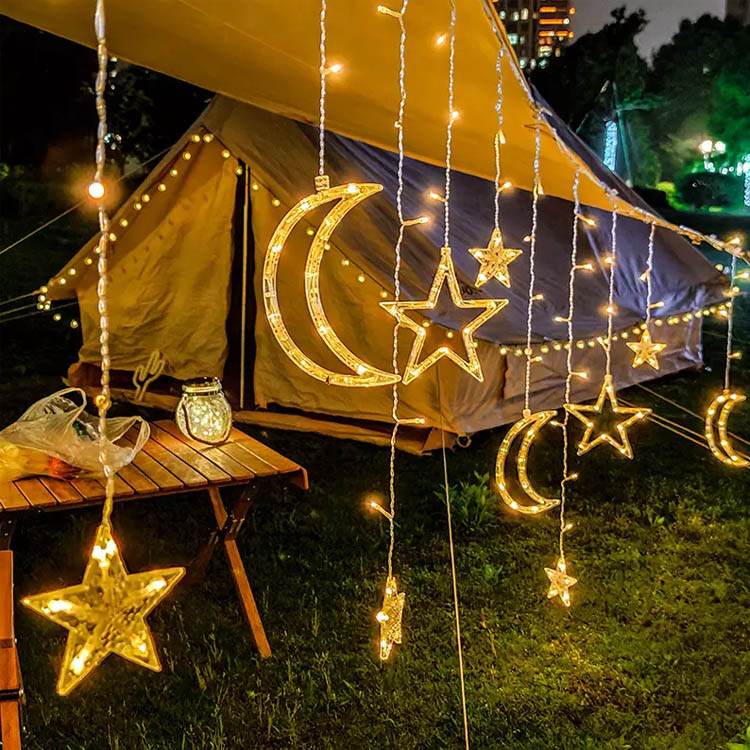 Have you ever wondered how your neighbours achieve such a perfect Christmas light display?
Follow the simple steps below for hanging outdoor Christmas lights in your front yard, porch, patio, or garden.
1. Choose the location
Before you start stringing up lights, take a walk around your house to decide where you want them. You'll also want to consider how much time and effort you're willing to put into the project. Once you have a plan, it's time to gather your materials.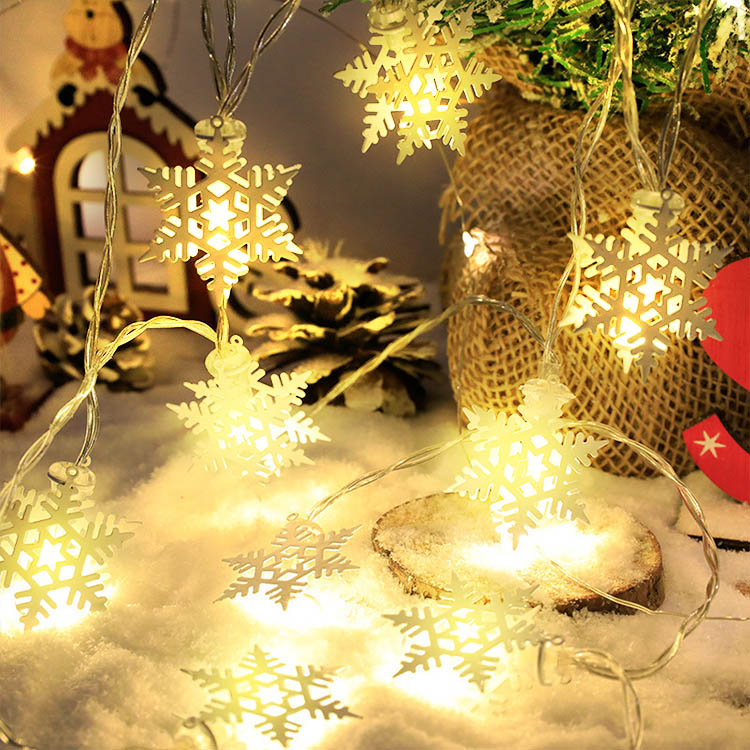 2. Take measurements
Take some measurements to ensure you get the most appropriate lighting for the area that you want to decorate

Here's how to take measurements to hang Christmas decorations:

First, determine how much space you have to work with. This will help you decide how many lights you need and what size bulbs to use.
Next, measure the length of the area where you plan to hang the lights. This will help you determine how many strands you need to buy.
Finally, consider any obstacles in your way, such as trees or bushes. You'll want to make sure your lights are long enough to reach around them.
3. Get your Christmas lights
Before you shop for any Christmas lights, it's important that you think about how you want to use your lights.

Do you want to light a pathway or do you want to outline the roof of your house? You'll also need to think about where you're going to store the lights when you're not using them.

Festive lights and decorations are best used outdoors and can be placed on the ground or hung from a tree. You could even stick them to your outside wall for a more contemporary look.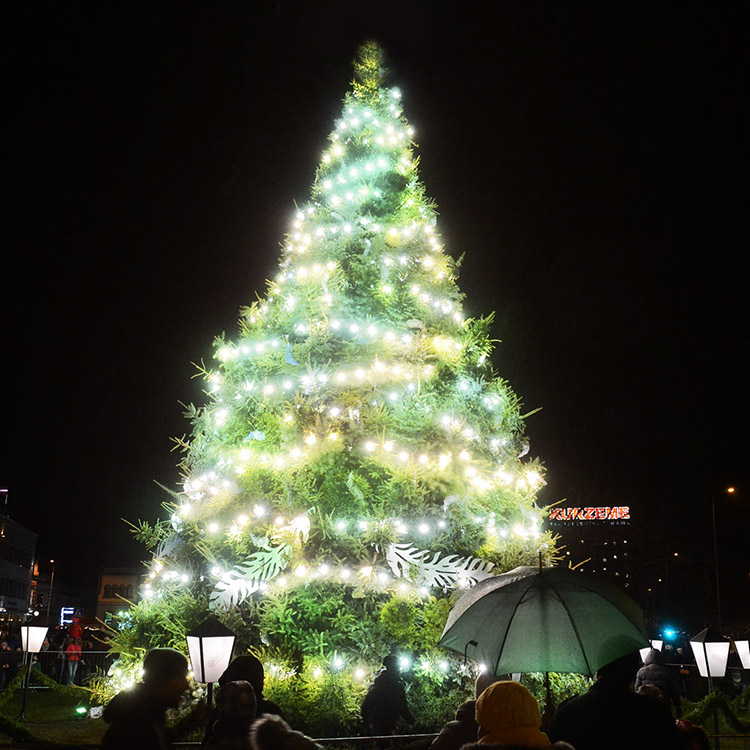 5. Safety first: Avoid injury and property damage
When it comes to holiday decorating, safety should be your top priority.
Here are some tips on how to hang outdoor Christmas lights without damaging your property or injuring yourself:
Ensure your Christmas lights can get wet - check the IP rating of the lights to determine whether they can withstand rain, wind or snow.
Inspect the cords for any damage before use. Do not use damaged cords or plugs.
Before hanging the lights, map out where you want them and make sure you have enough light clips or hangers. When attaching the lights to your home, use only non-flammable materials such as plastic or metal hooks.
Avoid stapling the cords to your house as this can damage the cord insulation and pose a fire hazard.
Once the lights are up, be sure to check them for any damage. If you see any frayed wires or broken bulbs, replace them immediately.

Once you have all the necessary materials and have inspected the lights for damaged wires or broken bulbs, it's time to start hanging them up!

The best method to hang your Christmas lights is to start at the top of your house and work your way down. That way, you won't miss any spots.

When you're hanging up the lights, be careful not to damage your gutters or roofline. Also, don't leave any gaps between the lights. If you're using a ladder, make sure it has a sturdy base.