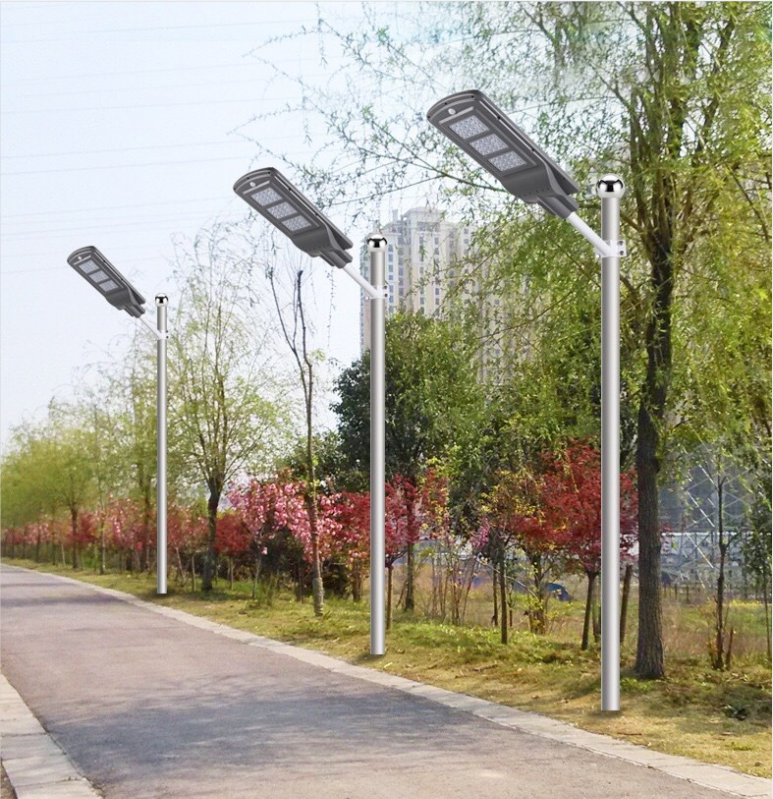 As the in-one solar street light market continues to grow rapidly with more than 25%, more and more companies are starting to provide different solar-led street light solutions, some of those companies provided very good and high-quality products, but unfortunately most of the companies started to introduce to market some very cheap and low-quality products, that product looks nice and practical.

But if you scratch beneath the surface and study their technical specifications in more detail, you will notice that those products are completely not sufficient for optimal working conditions and to provide the expected life cycle of life of all in one solar-led street light which is less than 2 years even one year.

Poor quality is probably the main reason why more and more clients around the world do not trust in use solar led street lights, For example, the governments of Iraq and Nepal ban the installation of solar led street lights, because their governments have been very disappointed with the quality of solar street lights.
Admit it: finding the top-quality all in one solar led street lights on the market isn't exactly the easiest thing to do nowadays. As a matter of fact, there are so many companies that make solar street lights out there, which can make it super hard to figure out which one is the right one for you.
Luxcruzlighting will try to explain why is critical to choose high-quality components for solar-led street light solutions.

The components of solar-led street light are the LED lamp, battery, controller, and solar panel, and the price and cost of solar-led street light truly depend on the components.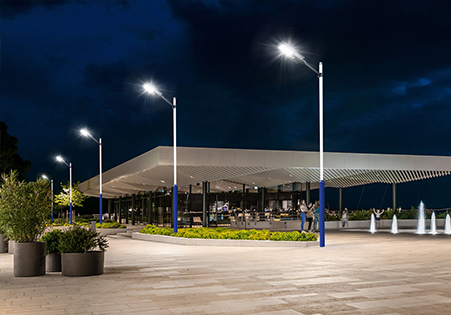 The main cost of solar street lights is the battery. And the cost of the battery takes part about 15% to 20% of the whole solar lights. So battery quality is the most important thing for solar lights purchasing.
When you want to buy integrated solar led street light, you may ask, should I choose a Ternary Li-ion battery or LiFePo4 battery, what is the cost, and how can I choose, well, you are not alone, 95% of solar street light Customer will ask this same question.
From the comparison table above:
A-class LiFePO4 Lithium> B-class LiFePO4 Lithium>Ternary Li-ion Lithium> Broken Lithium detached from the electric car(D-class), but over 90% of Solar street light manufacturers use the broken lithium battery which is detached from Electricity car, the lifespan less than one year.
Although A class LiFePO4 battery is more expensive than Ternary Li-ion Lithium, offers significant advantages, including improved discharge efficiency, longer life span, and the ability to deep cycle while maintaining performance and its chemical substance inside is more stable, which makes it kind of high-temperature resistance.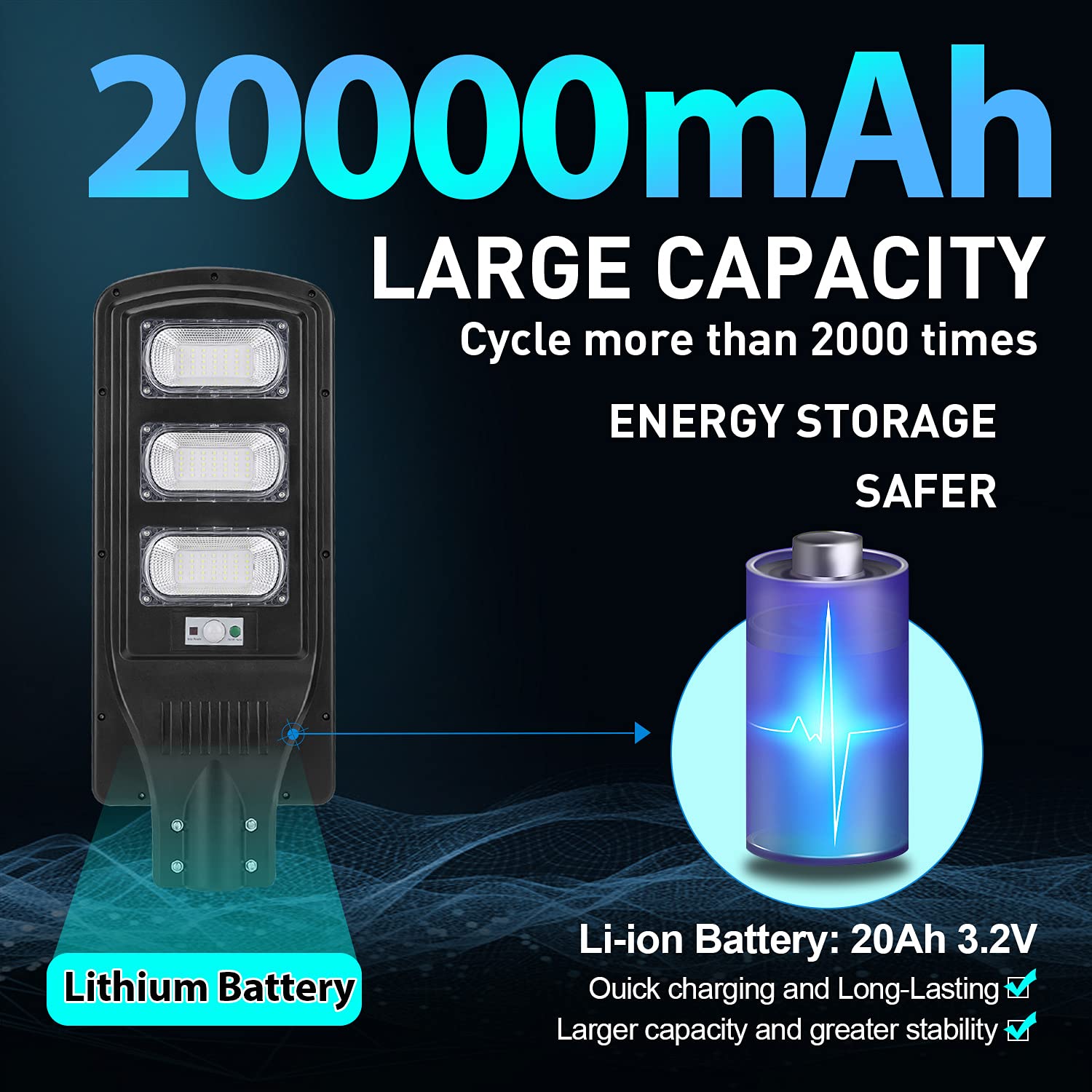 If you want to buy high-quality solar street lights, Belinda suggests you choose A class A-class LiFePO4 battery or B class Lifepo4 battery, Although their cost is higher than other batteries, their lifespan will be extended by more than three to five years. So, if your project is in the tropics, a LiFePO4 battery is recommended. But if the project is in northern countries, we advise ternary lithium battery.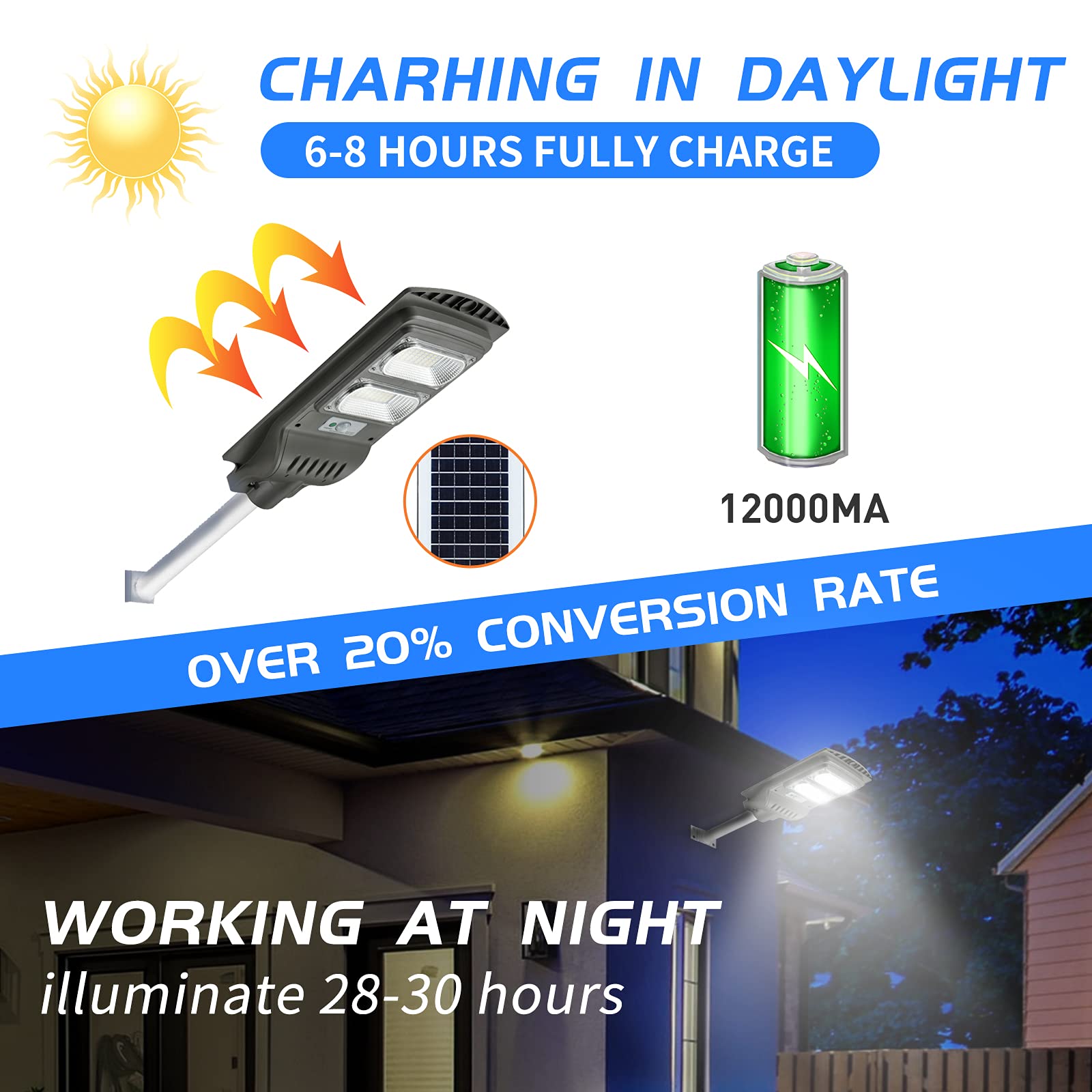 Why do we choose a Monocrystalline solar panel By selecting a monocrystalline solar module, Solar-led street Lighting International knows it will produce more energy, work better in high temperatures, and last longer than a polycrystalline panel lighting, We build these with our end-users in mind – you want a budget-friendly product that will last and that is what we provide.
And the wider solar panel lamp size means Large load power, and high capacity, which can increase the solar panel Efficiency, could offer enough power for bearing power, and is an insurance of brightness and longer backup time during cloudy days.
But the low-quality solar panel size configuration is less than two and half times load power. If the cloudy days exceed more than expected design requirements, the led light would not work.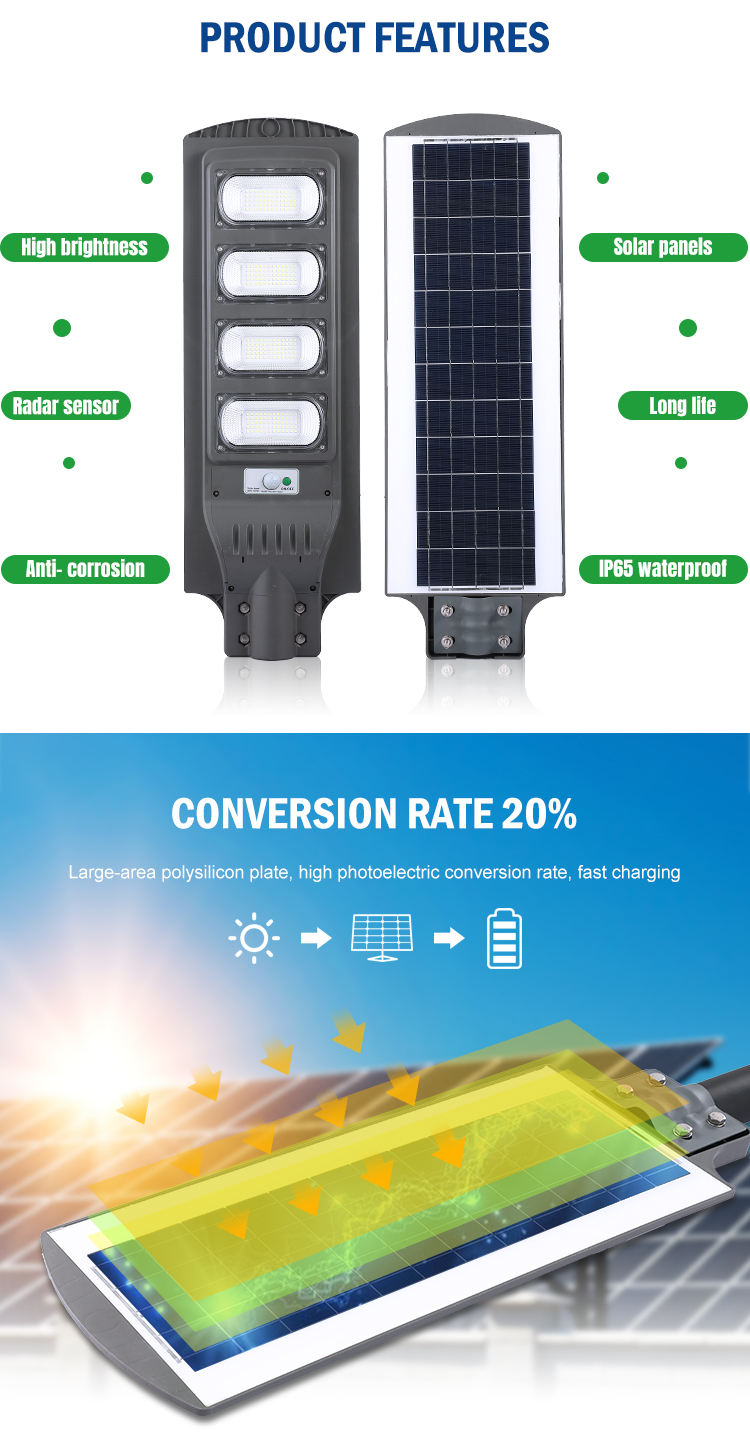 What is " >160 Lumens per watt "? Why does this matter? Because we produce more light, using less power than our competitors.
6,400 lumens – This is our entry-level fixture.
12,800 lumens – is our medium-based selection when you need that extra amount of light.
19,200 lumens – is for the client that requires the very best. A light designed for large areas or a multiple-lane roadway.
Remember watts don't matter – lumens do! Lumens tell you how much light you can expect from the light fixture, watts just tell you how much power it consumes. The higher the lumen per watt ratio, the better and brighter a system you can expect.
210lm/w: Brightness decayed in 5 years and more than 80% brightness remained.
110lm/w: Brightness decayed in 2-3 years and about 20% brightness remained.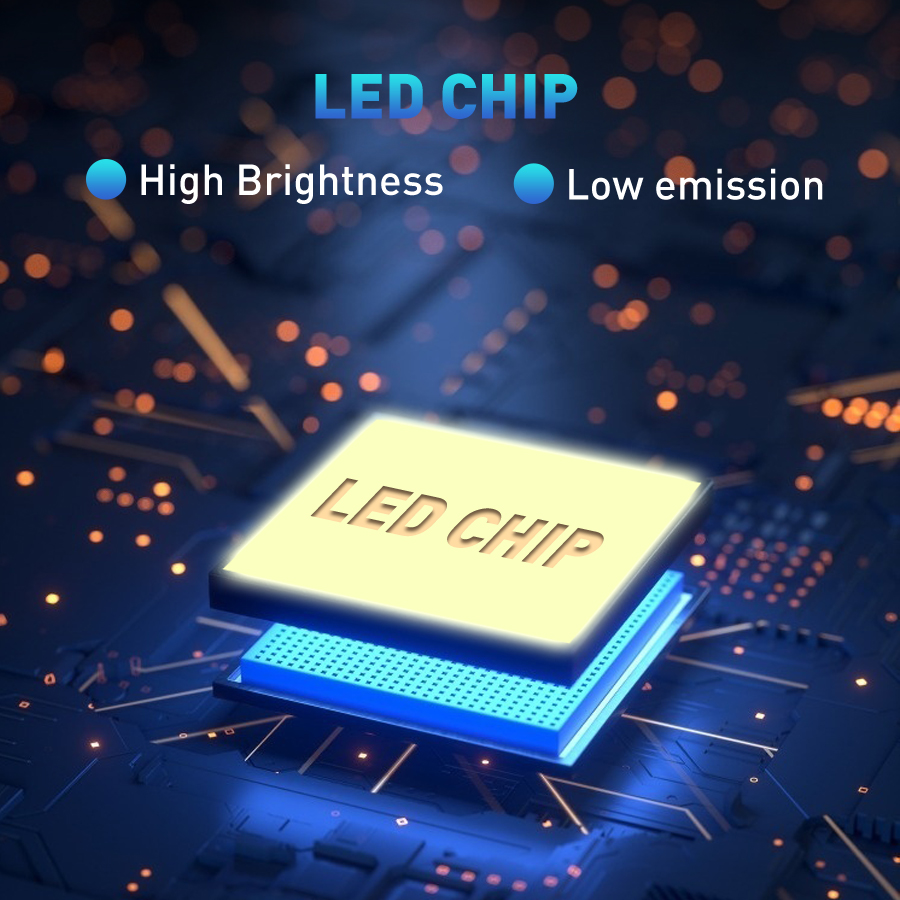 FORTH: ALL IN ONE SOLAR STREET LIGHT HEAT DISSIPATION NEW DESIGN BETWEEN SOLAR PANEL AND LIGHT
In summer, the solar panel is as hot as 90°C, and 70°C inside the solar lamp body. (we have tested )
Hot will damage the battery and LED source, so we separate the hot solar panel and it has a shadow, makes solar street light cool, and enlarge the lifespan of the battery and LED source.