Do you want to spruce up your backyard oasis, patio, or even apartment balcony? String lights can add a festive twinkle to your space that's perfect for romantic alfresco dinners in the summer, a relaxing outdoor happy hour, or holiday decorations. However, traditional string lights require being plugged in, which increases your electric bill and can contribute to planet-heating pollution unless your home is already powered by renewables.
Solar string lights run on energy from the sun and are handy if you don't have an outdoor outlet available. Just make sure the charging panel is in a location that gets plenty of sun, and as darkness creeps in, watch as your outdoor space comes to life with light.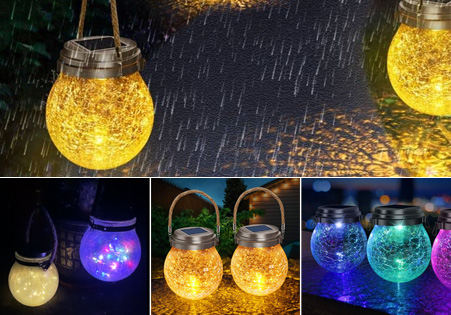 These solar string lights are another great choice, thanks to four lighting modes and USB charging ability. Spice up any gathering with slow flash, quick flash, pulsating, or steady light modes and rest easy knowing the set is waterproof and the bulbs are shatterproof.
The lights can illuminate for up to 8 hours with a full charge (the solar panel requires a six to eight hour charge), and hold up well in different weather conditions. The warm white lights provide a cozy glow for birthday parties, wedding receptions, garden parties, and much more. This set allows you to connect 15 more bulbs if you want to illuminate a larger area.
Best Fairy Lights: Luxcruzlighting Solar LED Fairy Lights
Make trees sparkle, add a twinkle to your tent while camping, or create some magic to your garden with these fairy lights from Luxcruz. These lights feature a 55-foot strand with 120 LED lights, plus an extra-long lead wire to position the solar panel in the sun and out of the shade.
The extra length also means you can wrap trees and still have enough room to move the solar panel into optimal sunlight. Luxcruz delivers a quality product that is backed behind a family-owned U.S. company that donates a portion of net proceeds to charities.
Best Mini Bulbs: 72 Outdoor Santorini Solar-Powered LED Mini String Light
This LED solar-powered string light comes with a panel, solar rechargeable battery, and a string of lights that you can use to line your patio, porch, or outdoor furniture. You can stake the panel into the ground or mount it on a wall, whichever works best for you. Because this luminary is rated for outdoor use, you can use them year-round for decorating. If the panel receives 6-8 hours of full direct sunlight, the lights are capable of operating for 7-8 hours in the evening after the sun goes down so you can enjoy them throughout the night. Plus, these lights feature a dual-mode button, you can choose to have the lights shine steady, or you can make them flash with the push of a button.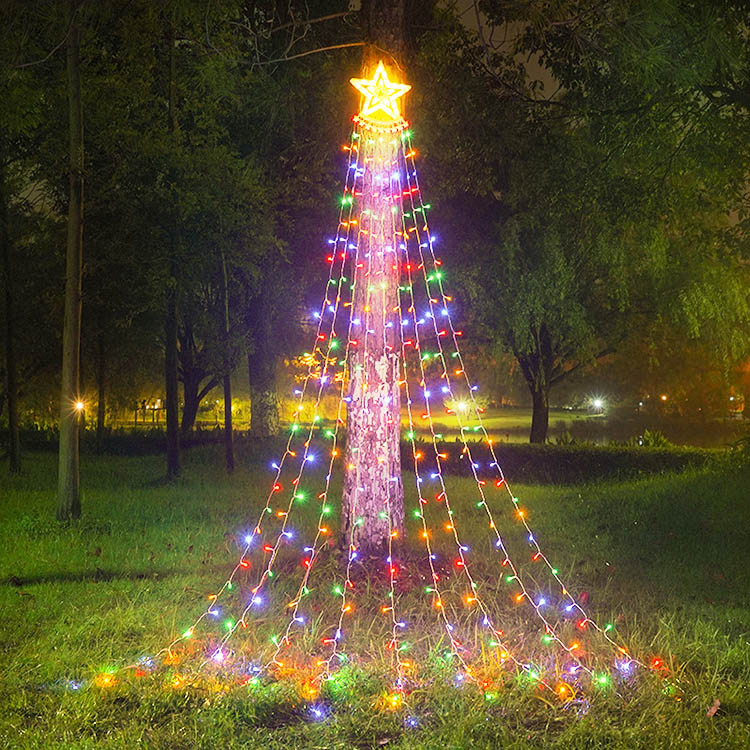 Time travel back to your childhood with these multicolor lights that are reminiscent of vintage multicolor holiday lights and all things Lisa Frank. The lights need to charge during the day for six to eight hours, but will illuminate for more than eight hours at night. Fifty flower lights dance across a 21-foot strand, providing light that's also waterproof and can withstand heavy rain and snow.
Two switches on the set allow lights to either flash or shine steady. Users love these lights for indoor and outdoor uses—they're perfect for little girls' bedrooms, dreamy gardens, and anywhere you want to add a touch of color.